KEY TEAM
Our belief is that every employee in an organization is important and plays a role in the company's progress. Our team is a good mix of industry veterans who form our backbone and young blood who offer us a fresh perspective.
LV Satyan
-Financial Expertise
Mr. Satyan comes from a financial background with over 20 years of Banking experience. He has since made the transition towards Management Consulting and has helped many an organisation to turn their fortunes around.Recognising the importance of Financial Oversight and Control in the Construction business, he is helping to set up processes for better monitoring and control, in addition to this he also guides the organisation on other operational aspects.A gadget freak, he spends his free time keeping up with the latest in the world of technology and gizmos.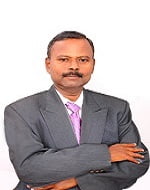 Mr. Veera Kumar – Construction Expertise
A goal-oriented professional with 25 years of rich experience in managing construction and commercial functions – focused in ensuring successful completion of multiple projects within the stipulated time, cost, and constraints with meticulous adherence to planning, execution, monitoring, and controlling of overall project activities. Started his carrier as a Site Engineer in Mangal Tirth Estate Ltd, progressively raising in the hierarchy to the stature of General Manager in AR foundation. He has pioneered in delivering the projects such as Sheraton grand resorts and SPA, Amara Ananya, Amara Arya, Amara Avana, Amara Akasha, Amara Anantha, and Amara Samudra. A dedicated team player – affably managing professionals using interactive and motivational leadership, His hall mark – Leading by example, Thinking out of the box, Upholding the Codes, Principles and Values even in testing and complex situations – providing innovative solutions.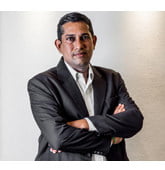 M. Sundaram
-Customer Relations Expertise
A dedicated professional and a devoted company person, Mr.Sundaram comes with rich experience in the Contracting and Construction business.During the course of his career, he has had stints in Purchase as well as HR Functions.At Ramcons, Mr.Sundaram Heads Facility Management Service Division and also handles Customer Relations function, which means he serves as the customer's 'Point Person'. He interacts with customers as well as different departments in the company and gets things done on customers' behalf.A college level cricket player, Mr. Sundaram retains an active interest in the game.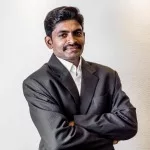 Krishnamoorthi.V
-Statutory Compliance Expertise
An energetic and highly motivated professional, Krishnamoorthi currently looks after Statutory Compliance and Accounts at Ramcons. Prior to this, he has had stints in Finance and General Accounting. At Ramcons, he looks after critical aspects like Property Documentation, Auditing, Taxation, Vendor Dissension, Client Dissension, and all other Statutory Requirements, in coordination with our counsels. Jovial by nature, he enjoys participating in a game of cricket or listening to light music.